Home Page



Chris and I met on Thursday, August 8, 2002, at AJ's Tiki Hut in Destin, FL. Lisa Slown and I were enjoying one last night of dancing before she had to go back to work in Texas. We think we are 'dancing queens'. Chris walked by and asked my name and that is when our eyes met for the first time. He complimented my hands, my eyes, and my smile before I could even catch my breath. He and I engaged in conversation for several minutes and he asked for my phone number. I hesitated a bit (and often ask myself 'why? why? why?' did I hesitate), but luckily Lisa was with me and she wasn't about to let Chris get away without giving him my phone number. I remember thanking Lisa over and over that night when we returned to my apartment.

Chris called and we made plans to go out on Saturday evening. Well, I couldn't wait until then to see him. So, I asked him to test drive a convertible with me on Saturday afternoon. I thought I was really sneaky, but Chris knew better. We had a lot of fun driving around with the top down and then kidding with the salesman that I needed a convertible so I could keep men like Chris around. We talked until close at Hog's Breath Cafe that evening, and our conversation was like none other that I have ever had on any date. We were sharing personal opinions and childhood memories, and the laughter was nonstop because Chris is such a great story-teller. But Chris and I had so much more than laughter; we realized during dinner that we had the same family values, same spiritual beliefs, same drive for success, mutual respect for friends, family, and so much more! I knew before our first date was over that I only wanted to 'see' Chris. Ironically, he was feeling the same way.

We dated for about a month, when Chris asked me to marry him. His intentions were to meet my parents first, but hurricane season got in the way. So, one evening Chris took me for a walk on the beach at sunset, got down on one knee, and suprised me with the most beautiful ring and the most important question of my life. He said, "Leslie Denise Kellner, will you marry me?" It was so easy for me to say 'yes! We kissed while the sun fell on the waves.

Our short relationship has been the most fullfilling love story that I could have ever imagined. We learn something new about one another everyday and we fall deeper in love every single minute. His gentle nature and genuine kindness warms my heart and I tell him often that 'I am the luckiest girl in the world.' True love is worth the wait!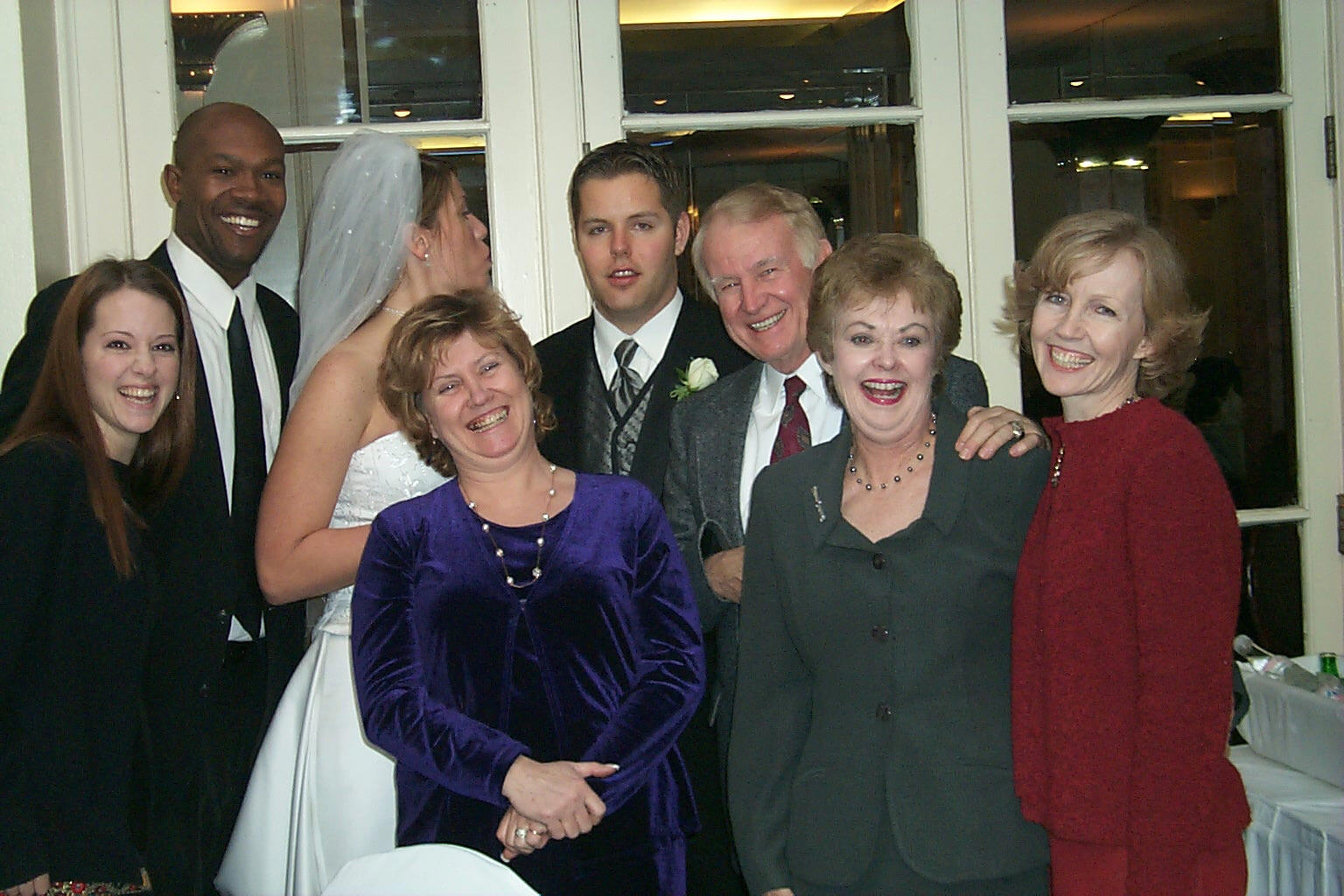 This is one of my favorite images
The Amazing Race Gang at the Wedding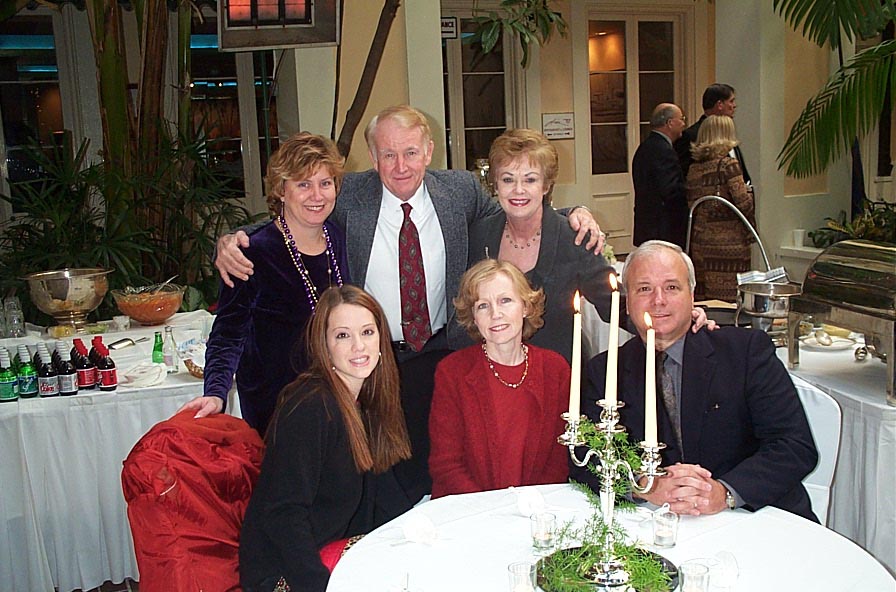 At the Table
Pat with the two Texas Teams, and John (nancy's husband)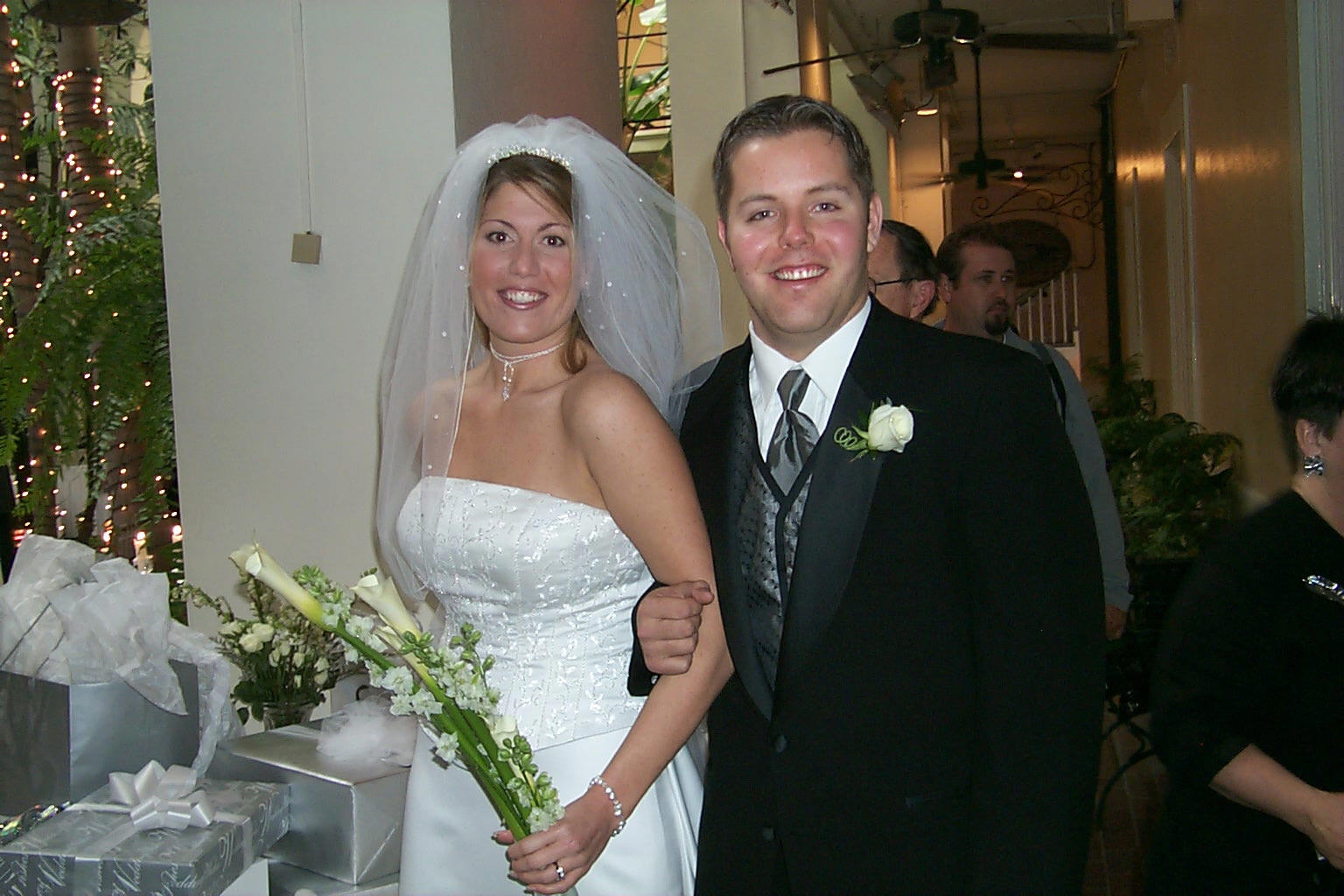 NEWLYWEDS
Myself and Chris